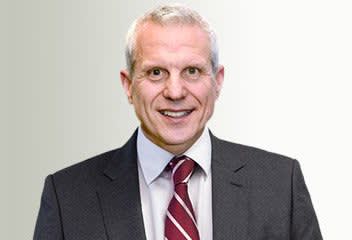 WHAT MAKES MICHAEL H. FINK UNIQUELY QUALIFIED TO REPRESENT YOU?
My focus is family law, and my approach is focused on helping clients navigate the complex and emotional experience of family law issues including divorce, determining parenting time, child custody and support, dividing property, and deciding alimony. My goal is always the best possible outcome given my client's objectives. I also seek to minimize the negative emotional and economic impact of the divorce process on children within the family system. (Studies have shown that children in high conflict divorces do not do as well later in life, as the children in low conflict divorces.) While I am a fierce advocate for my clients, I never deliberately fan the flames of conflict and anger that may hinder the process of resolving the case or that eventually have a harmful effect on the children.
I guide my clients through every step of the divorce process, from filing the initial petition, preparing for and attending mediation, participating in settlement conferences, and if necessary, preparing and appearing for trial. While most of my cases settle out of court, I have the experience to manage your case through a full-blown divorce trial. My trial experience in divorce, includes the establishment of child custody and parenting time, child support, spousal maintenance/alimony, and the division of marital property. I have also litigated modification of child custody and parenting time for marital and non-marital children, modification of child support, enforcement of orders for spousal maintenance and child support, third party and grandparent custody and visitation, orders for protection, and harassment restraining orders.
Prior to becoming an attorney, I owned a small business, and I draw on that experience to negotiate fair and equitable property settlements, parenting plans, and even prenuptial agreements that help protect the rights and assets of soon to become newlyweds.
From Michael's interview for the Masters of Family Law series on ReelLawyers.com.



EDUCATION
J.D. - New England Law Boston (Cum Laude, 2012)

Master of Public Affairs - Hubert H. Humphrey School of Public Affairs (2009)

B.A. - University of Minnesota (1978)
BAR ADMISSIONS
PROFESSIONAL ASSOCIATIONS
Minnesota State Bar Association (2012 – Present)

Hennepin County Bar Association, Family Law Section (2012 – Present)
AWARDS
Rising Star Super Lawyers 2016, 2017, 2018, 2019, 2020 and 2021

New England Scholar (New England Law | Boston – 2010)

CALI Excellence for the Future – (Center for Computer Assisted Learning 2010)
WORK EXPERIENCE
Partner Michael Fink Law, PA 2018 – Present

Senior Associate (Arnold Rodman & Kretchmer, PLLC) 2012 – 2018

Investigator (Massachusetts Commission Against Discrimination) 2012 – 2012

Student Lawyer (New England Law Boston Clinical Law Office) 2011 – 2011

Summer Associate (Harvard Legal Aid Bureau) 2011 – 2011

Legal Writer (Massachusetts Department of Housing and Community Development) 2011 – 2011
SPEAKING ENGAGEMENTS
A Paralegal's Guide to Divorce Cases (Intake and Conflicts Checks, Financial Documents, Case Management, Parenting 2020 and 2021

Plans, Working with Child Custody and Parenting Time Experts, Qualified Domestic Relations Orders 2018)

Discovery in Divorce for Paralegals (Discovery 2016, 2017)

Discovery and Evidence in Divorce (Discovery, Evidence 2016)

Bootcamp for Paralegals, a Paralegal's Guide to Divorce Case Management, Qualified Domestic Relations Orders, Parenting Plans, Working with Experts in Child Custody Cases 2016

Divorce A to Z for Paralegals Ethics, Discovery, Tax and Financial Information 2015)

Weekly Seminar International Service of Process 2014)

Paralegals Guide to Divorce Cases- Online Seminar – Co-Presenter (Child Support and Custody Issues 2014)