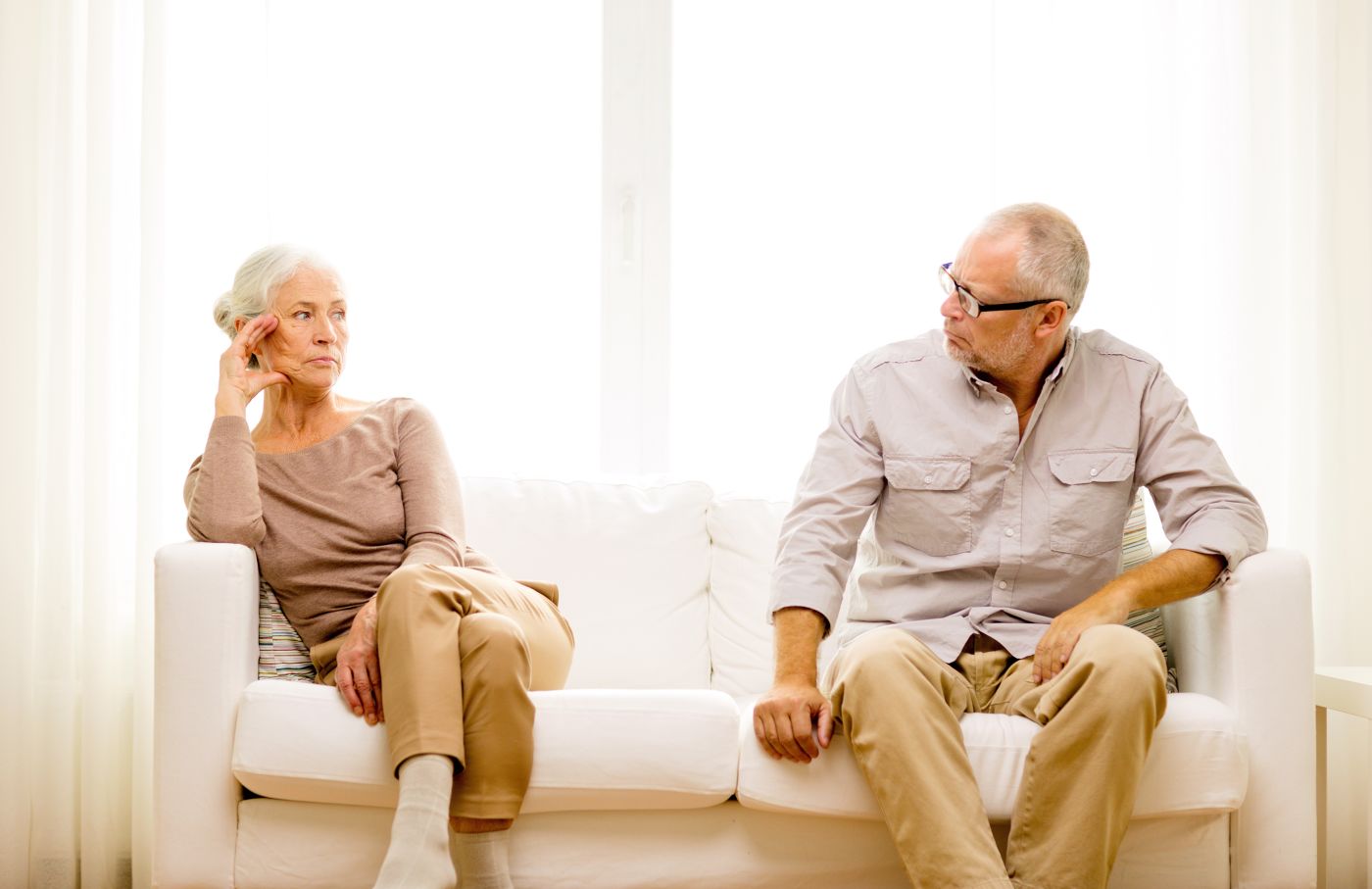 What to Know About Divorcing Later in Life
Aug. 22, 2022
Divorce isn't only limited to younger couples. After living together for several years, some older couples may call it quits on their decade-long marriages. For older adults and seniors, divorcing later in life can be emotional yet liberating. However, there are some important considerations when seeking a late-life divorce. A practiced Minnesota family law attorney can educate you about some of the things to know when filing for a late-life divorce and help you make informed decisions.
At Michael Fink Law, PLLC, I have the tools and expertise to advise and guide older couples and seniors in late-life divorce-related matters. I'm available to discuss your personal situation and help you understand some vital considerations when filing for divorce later in life. My firm is proud to serve clients across Minneapolis, St. Louis Park, Edina, St. Paul, and Minnetonka, Minnesota.
Common Reasons People Divorce Later in Life
Year after year, some couples slowly fall apart. A late-life divorce, also known as silver divorce or gray divorce, can be described as a divorce between seniors or older couples who are 50 years old and above. Here are some common reasons why people divorce later in life:
● Betrayal or major disagreement, which causes the couples to drift apart
● Lack of intimacy or physical touch
● Active addictions or alcoholism
● Differences in lifestyle choices
● Going through a life-altering experience such as a critical illness, or health scare
Preserving assets when a spouse has to move to a assisted living or memory care
● Conflicts in values - Desire to achieve greater independence or live independently during
their later years
● Reluctance to accept the changes in the body system and the implications of aging
● Lack of communication or attention
● Regrets about earlier life choices
● Unresolved disagreements and disputes
● Retirement
If you are considering filing for a silver divorce, you need to reach out to a trusted Minnesota divorce lawyer as soon as possible. Your attorney can help you understand some crucial matters regarding late-life divorce and things to consider.
Things to Consider
Here are some critical things to consider when filing for late-life divorce:
Property Division: Asset division in long-term marriages often involves several complexities. It can be difficult to differentiate between marital property and separate property. Also, it can be challenging to determine the exact value of retirement funds. Thus, these can make the property division time-consuming, complex, and stressful.
Spousal Support: During your later years, spousal support can be crucial when filing for divorce. Advanced age can leave the potential paying spouse with limited income or resources to pay for spousal support. Likewise, the potential recipient spouse may be unable to learn a skill, work, or get new employment to become self-supporting.
Retirement Benefits: Also, divorcing seniors must consider the type of retirement accounts they operate, as well as the associated rules. This is required before the retirement savings can be divided. Hence, dividing retirement benefits may require a separate court order.
Social Security Benefits: Just like retirement benefits, couples must also divide their Social Security benefits when filing for a late-life divorce. In situations where the court can't help, you may need to hire a qualified financial analyst or tax professional to help evaluate and divide your Social Security benefits fairly.
Estate Planning: Lastly, you will also need to evaluate or change your estate plan before filing for a gray divorce. These include your retirement plans, powers of attorney, the beneficiaries in your trust or will, and advanced directives. This would be necessary if you want to remove your soon-to-be ex-partner from any designated role or beneficiary. Most importantly, make sure the new changes are consistent with your present wishes.
A reliable Minnesota family law attorney can walk you through the process involved in filing for a late-life divorce and help you avoid potential pitfalls.
Mistakes to Avoid
Here are some mistakes to avoid when filing for a silver divorce:
● Failure to identify all marital assets
● Hiding assets
● Holding on to the family home
● Forgetting about taxes and tax consequences of your property and financial decisions.
● Ignoring the impact of your health insurance
● Failure to plan for the future
● Going through the divorce without a reliable legal, financial, and support team.
A proficient attorney can tell you about the common divorce mistakes, offer you the support you need, and help you make informed decisions with your best interests at heart.
Support from a Peacemaker and Problem-Solver
Filing for a late-life divorce in Minnesota usually involves sensitive emotions and a lot of complexities. On the bright side, getting a gray divorce can be emancipating and help you achieve the freedom, independence, and happiness you always wanted. However, there are some vital things to know when filing for a silver divorce. Therefore, consulting with an experienced family law attorney is essential for detailed direction, support, and to help you make thoughtful decisions.
At Michael Fink Law, PLLC, I provide knowledgeable legal advice and help clients navigate the complexities of late-life divorce. As your lawyer, I have the resources to work with all parties involved in an attempt to resolve late-life divorce matters – including division of property, estate planning, retirement, Social Security, and alimony – peacefully and quickly.
Contact my firm – Michael Fink Law, PLLC – today to schedule a simple case assessment with a trusted divorce attorney. I possess the experienced advocacy and assistance you need to navigate the complex late-life divorce process and move forward quickly. My firm is proud to serve clients across the greater Twin Cities area including, Minneapolis, St. Louis Park, Edina, St. Paul, Minnetonka, Chaska, Golden Valley, Anoka, Bloomington, Woodbury, Minnesota, etc.